Inspirational Keynote Speaker
Scott Kartvedt's
Experience
Creating a culture of excellence through transformational leadership is our passion.  The organizational development and success I achieved through continuous improvement was forged during 5 combat tours and precision flying with the US Navy Blue Angels.  I commanded combat units, receiving the Bronze Star for leadership and established the Navy's first stealth fighter squadron during 21 years of service. 
The proven process to inspire, motivate and deliver results is a streamlined collaborative improvement process. 
Scott Kartvedt delivers results with high energy, high impact leadership keynotes and consulting services.  Like landing a multimillion-dollar fighter on the pitching deck of an aircraft carrier, it takes a team with an aligned culture of success to succeed.  We collaborate with you to take our proven process of daily success to build upon employee trust and confidence and help you achieve your strategic organizational goals.  You've seen inspirational speakers, and as your keynote speaker, Scott delivers WOW!
Scott's book is available now and chronicles his life's journey and the essential life lessons he learned along the way while offering tools you can use every day to achieve personal and business success!  
I decided to write the book to share my journey in the attributes of my success. I will be donating a portion of the proceeds to the Blue Angels Foundation to help prevent veteran suicide.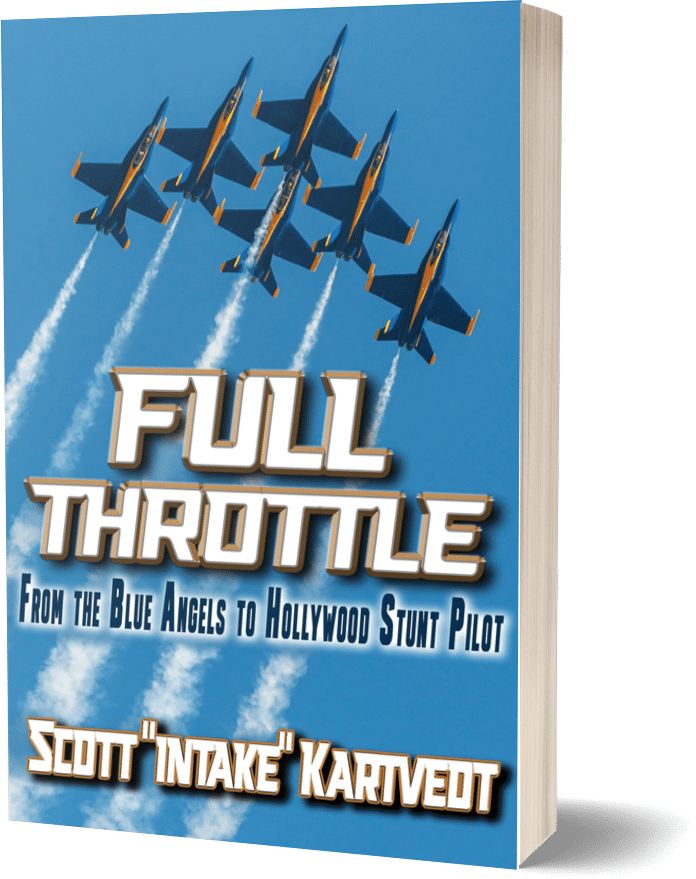 Organizational success is achieved when teammates are valued, trusted and empowered. Our simple philosophy is prioritizing people, professionalism and results, in that order. People are the most valued asset of any organization and when they are empowered to achieve professional excellence, successful results are assured.
Reach your next level of
Excellence
Give us a call to see how Scott Kartvedt can inspire and empower your team as your keynote speaker to work in a culture of excellence.  Scott Kartvedt is one of the most highly rated and recognized inspirational speakers.
Interested in having "Intake" present his high energy KEYNOTE?
"*" indicates required fields